15 years in the making, Magic Trader® Elite is designed to simplify trading and save time with a unique system of risk analysis. It uses patented visual cues to focus on the results, without the need to understand complicated technical analysis.
At the core of Magic Trader® Elite are 9 "ingredients" that provide simple, yet accurate analysis. These include:
Magic Lines - Indicates whether bulls or bears control the market
Blue Line - Identifies trends and denotes bullish/bearish territory
Magic Zone Lines - Divides the price into risk zones
Entry Spikes - Identifies potential entry points
Health Risk Indicator - Shows internal health of an instrument
Directional Lines - Detect strong bullish or bearish trends
Magic Volatility Combinator - Measures volatility and indicates bullishness/bearishness
Candle Colors - Neutral bars, warnings, and sudden trend changes
Price Preceptors - Represent bearish and bullish believers price risk factors
With the Expert Advisor™ and its built-in commentary tools, you will get a complete detailed explanation of the Magic Trader® Elite Ingredients. Magic Trader® Elite includes two experts. This includes a Magic Trader® Elite and a Magic Trader® Elite for Options.
With the Expert Commentary, you get important index levels, Important Daily Levels, summary breakdowns of the major ingredients, warnings, and breakdowns.
In summary, the Magic Trader® seamlessly pulls together and organizes a great deal of information to help you plan your trades with ease.
Magic Trader® Elite includes everything listed below
58 Indicators
40 Explorations
2 Expert Advisers
35 Templates
120 Page Manual
About the developer: Peter Dalal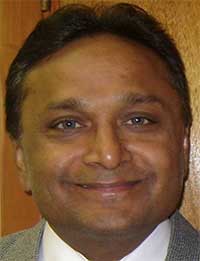 Peter Dalal currently holds the Series 3 / 34 CFTC licenses and is the President of Save Dollar Enterprises, Inc. for over twenty years. Mr. Dalal has more than 30 years of experience in trading various markets as an individual trader. He has worked with Wall Street firms as a licensed professional trader and previously held the Series 7/6/63 securities licenses. Peter holds several patents worldwide.
Peter has spoken on a wide variety of trading topics ranging from stocks to futures to Forex in sixty-five cities in the USA and several countries such as: the United States, Malaysia, India, Canada, the United Kingdom, and Slovenia. Peter Dalal has trained licensed financial professionals for more than 15 years and currently runs a live trading room to help educate others to better understand the financial markets through Multi-Dimensional Risk Analysis using Magic Trader®.
---
Any Testimonial may not be representative of the experience of other clients. Testimonials do not guarantee future performance or success. Innovative Market Analysis and Save Dollar Enterprises, Inc. DOES NOT track or verify Magic Trader® Alert Service subscribers' or Group Participants' individual trading results and these individual experiences should NOT be understood as typical as or representative. Any income claims shared by the group participants are understood to be true and accurate at the time they were shared. However, no third-party verifications are conducted. Their stories are exceptional and not typical representations of what is achievable. Your results, should you decide to participate, could be less, the same, or more.
Earning Disclaimer: Innovative Market Analysis, Save Dollar Enterprises, Inc, Inventors, Group leaders, Passive income Earners may get compensated for promoting third party products.
---
Patent/Trademark/Servicemark Information Multidimensional Risk Analysis Systems Patent # 8,214,277
Multidimensional Risk Analysis Systems PCT# PCT/US2010/027920
Multidimensional Risk Analysis Systems Singapore Patent Publication # 177304
Multidimensional Risk Analysis Systems Patent Pending App # 15/641,490
Magic Trader®️ Servicemark # 7,769,8195 (International Class(es): 041 - Primary Class; U.S Class(es): 100, 101, 107)
Magic Trader®️ Trademark # 7,769,8213 (International Class(es):009 - Primary Class; U.S Class(es): 021, 023, 026, 036, 038)
Magic Trader University®️ Servicemark # 7,790,0111 (International Class(es): 041 - Primary Class; U.S Class(es): 100, 101, 107)
Scalp-Swing®️ Servicemark # 7,790,6417 (International Class(es): 041 - Primary Class; U.S Class(es): 100, 101, 107)
Magic Trader Consulting Trademark # 9,005,0266 (PENDING)