MetaStock - A Global Leader in Market Analysis Tools
MetaStock has been providing award-winning charting and analysis tools for the self-directed trader for over 30 years. Capitalizing on technical analysis, our line of trading software and market data are designed for active traders of all levels so they can backtest, scan and analyze the markets with confidence.
The result is buy and sell signals you can count on. We have options for day traders, swing traders and EOD traders to trade stocks, options, futures, FOREX and more. Try MetaStock and we are confident you'll agree that it's the best charting software available to the private trader.
XENITH Real-Time Market Data and News gathers the essential news, data, analytics, commentary and insights you need in one place, so you can act quickly and confidently.
Refinitiv DataLink is the daily market data feed that has been powering MetaStock D/C for decades. It provides clean, accurate market data you can count on.
Both packages are provided by Refinitiv, a world leader in financial data and news.
Specifically designed for day traders, MetaStock R/T powered by XENITH is among the world's more powerful private trader platforms. Highly customizable, MetaStock R/T contains powerful analysis tools to help you make informed decisions about what to buy and sell and when to execute to be as profitable as possible.
MetaStock D/C powered by Refinitiv DataLink is designed specifically for swing and position traders. Regardless of your trading experience, MetaStock D/C gives you professional level analysis tools that answer the questions: "What should I trade?" "How can I test my trading system?" and "When should I get in and out of a trade?"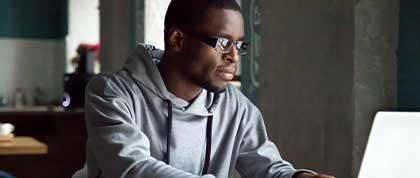 Discover the SECRETS of Successful Traders
Learn what professional traders have known for years, and bring your trades to a new level. Nine contributors, 50+ pages.
Get your extended trial of MetaStock today!
It's time to discover the award-winning PowerTools in MetaStock. Scan the markets, test your systems, manage your lists, forcast prices... and more.
100's of Informative Videos
Have you checked out our YouTube page? There are videos on just about any trading subject you can think of