Greg Morris' Japanese Candle Pattern Recognition
Take Japanese candle pattern analysis to a new level with this MetaStock add-on from the author of "Candlestick Charting Explained."
Many traders have already discovered that Japanese candlesticks allow them to see data more comprehensively at just a glance, but they often ignore critical variables. Though many candlestick products exist, they don't offer detailed pattern recognition and filtering, and they don't use correct methodology (original Japanese).
Greg Morris, Western candlestick pioneer and author of "Candlestick Charting Explained," has partnered with MetaStock to develop the Japanese Candle Pattern Recognition Add-on. This revolutionary addition to the MetaStock line offers accurate identification of REAL Japanese patterns by employing advanced filtering capabilities and Greg's extensive knowledge on the topic.
---
Japanese Candle Pattern Recognition includes the following:
3 Indicators
JCPR Candle Trend
JCPR Support & Resistance
JCPR Filtering Binary
4 Explorations and System Tests
JCPR Reversal Patterns
JCPR Reversal Patterns Confirmed
JPCR Filtered Reversal Patterns
JCPR Filtered Reversal Patterns Confirmed
1 Expert Advisor
JCPR:Japanese Candle Pattern Recognition
2 Templates
JCPR Clean Chart
JCPR Filtering Indicators
---
How Japanese Candle Pattern Recognition stands apart from the rest:
True Japanese Candle Patterns

All the patterns in the add-on (except 2) are true Japanese patterns based on the extensive research conducted by Greg Morris with original Japanese literature.

JCPR Candle Trend

This new method of identifying trends takes into consideration the true range of prices and expands or contracts based on those ranges. This allows it to follow the trend adaptively and with greater accuracy.

JCPR Support and Resistance

By automatically calculating the support and resistance lines, this feature allows you to increase the look back periods and expand the concept.

JCPR Scoring

Based on a wealth of experimental data (7275 common US stocks, which included large data histories that totaled over 14.6 million days of data), this critical function scores the probability that a reversal trend pattern will be successful.
Patterns included in Japanese Candle Pattern Recognition
Reversal Patterns
Engulfing +
Engulfing -
Harami +
Harami -
Harami Cross -
Piercing Line +
Dark Cloud Cover -
Doji Star +
Doji Star -
Meeting Line +
Meeting Line -
Three White Soldiers +
Three Black Crows -
Morning Star +
Evening Star -
Morning Doji Star -
Evening Doji Star +
Abandoned Baby +
Abandoned Baby -
Breakaway +
Three Inside Up +
Three Inside Down +
Three Outside Up +
Three Outside Down -
Kicking +
Kicking -
Unique Three River +
Three Stars in the South +
Stick Sandwich +
Concealing Baby Swallow +
Homing Pigeon +
Ladder Bottom +
Matching Low +
Upside Gap Two Crows -
Identical Three Crows -
Deliberation -
Advance Block -
Two Crows -
Continuation Patterns
Separating Lines +
Separating Lines -
Rising Three Methods +
Falling Three Methods -
Upside Tasuki Gap +
Downside Tasuki Gap -
Side by Side White Lines +
Side by Side White Lines -
Three Line Strike +
Three Line Strike -
Upside Gap Three Methods +
Downside Gap Three Methods +
On Neck Line -
In Neck Line -
Greg Morris' Background with Japanese Candlestick Charting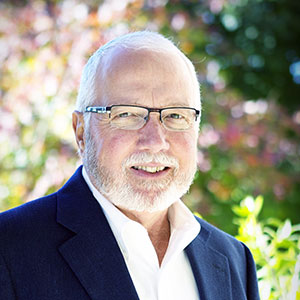 Greg Morris
"I attended a Market Technician Association seminar in Phoenix, AZ in 1988. There was a large contingent of Japanese traders present and they presented their charting techniques. It was the first time I had ever heard of "Hi Ashi," which is what the Japanese call their candlestick chart. I was working with N-Squared Computing then and we decided to create a charting product using Japanese patterns with automatic recognition capability. I traveled to Japan and stayed with Takehiro Hikita who was an active red bean and rice trader in Yokohama. He was intent on teaching me the art and also helping in translating several books.
There are many books out now on candle patterns and most software programs have candlestick charting capability. However, very few have the correct methodology (original Japanese). This product uses ONLY the candle patterns that came from original Japanese literature, with two exceptions. The Three Outside and Three Inside patterns were created when I was at N-Squared Computing to enhance the Engulfing and Harami patterns. They do that quite well, but please realize they are NOT real Japanese candle patterns.
Note:I find it amusing that in new books on candlesticks, the Three Outside and Three Inside patterns are generally included as if they are actual Japanese candle patterns. I think only Steve Nison and I did any original research, the rest obtained their knowledge from us.
For additional study I humbly recommend you refer to the 3rd edition of my book, Candlestick Charting Explained, published by McGraw-Hill. I cover all of the patterns included in this product, the single day patterns, and many others that were created to fill holes in the Japanese literature. This product follows closely the details laid out in the book. The book was first published in 1992 and is on its 3rd edition with a vast amount of statistics."
- Greg Morris
MetaStock compatibility:please review our add-on compatibility table to see which versions of MetaStock these add-ons work with. Note that certain add-ons require internet access during installation and validation of product ownership.
We invite you to try out any MetaStock product (including Add-Ons) for 30 days. If you are not convinced that it helps you make more accurate, educated trading decisions, just return it to us within the 30 days for a refund of the purchase price. It's that simple. This policy does not apply to subscriptions.