The "Go/No-Go" terminology is borrowed from a type of pass/fail testing system often used by NASA as a launch status check. In the early stages of developing these tools, that metaphor had striking similarities to the disciplined process of investing.
Uncertainty in the market is unavoidable, but for every trade decision where capital is at risk, making sure you have confirmation from multiple measurements that conditions are right gives you the highest probability of success.
GoNoGo Trend - Trend identification is arguably the most important concept in Technical Analysis. At the heart of GoNoGo is simple color-coded trend identification. This identification is based on a blend of Objective, widely proven, statistical indicators.
GoNoGo - Oscillator® - Momentum also goes hand in hand with trend identification. GoNoGo - Oscillator helps investors understand the velocity of price change, giving valuable information about the strength of a trend and the market's conviction in it. Strong or increasing momentum provides confirmation of a trend while decelerating momentum gives the investor a leading indication of weakness and the potential for reversal.
GoNoGo Icons highlight low-risk opportunities for trend participation and alert investors to short-term countertrend corrections with intuitive icons directly in the price action.
GoNoGo - Squeeze® Studies have shown that momentum readings are not only useful for mean-reversion strategies but can also add insight within the trend. GoNoGo - Oscillator is calculated so that when inputs are in neutral territory, it rests at zero. Meaning, when enthusiasm wanes within a trending market, GoNoGo - Oscillator provides an objective point of support/resistance for momentum at the zero line.
GoNoGo offers full integration into the award-winning MetaStock Platform.
With the GoNoGo Expert Adviser you'll receive:
Icon change alerts
Crystal clear English explanations of every Trend State on every Bar
GoNoGo Trend Identification
With the GoNoGo Explorations, you'll be able to scan through thousands of instruments to find the best opportunities available today.
About Alex Cole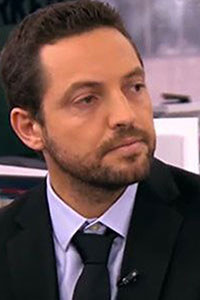 Alex Cole is a market analyst and software developer. Over the past 15 years, Alex has led technical analysis and data visualization teams, directing both business strategy and product development of analytics tools for investment professionals.
As an analyst, Alex has frequently contributed to financial news industry organizations such as Bloomberg and Benzinga. He has delivered presentations to the members of the CMT Association in the US and internationally including the 44th Annual CMT Symposium in NYC and the 2020 India Investment Summit. In addition, Alex has provided multiple workshops based on the GoNoGo Charts suite of indicators as part of the CMT's educational webinar series.
About Tyler Wood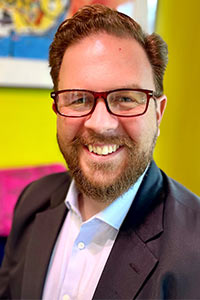 Tyler Wood is a seasoned business executive who has led the operational and business development activities of teams large and small. As an executive manager over the past 20 years, he built and brought products to market in the educational technology space and financial services industry.
As the Managing Director of the CMT Association for over a decade, Tyler has presented the tools of technical analysis around the world to investment firms, regulators, exchanges, and broker-dealers. Galvanizing vendors, volunteers, and demanding stakeholders around a common vision, Tyler designed and implemented policies and programming that raised the standards for professional technical analysis worldwide.