About MetaStock
What We Do
Innovative Market Analysis develops, markets, and supports the award-winning MetaStock software line. MetaStock is the premier brand in the charting and technical analysis arena for the self-directed trader. MetaStock also has an institutional version, used by professional traders in some of the world's largest financial institutions.
The MetaStock product suite targeted toward the individual investor includes both real-time and end of day variants of the software along with data subscriptions, add-ons and third party products. Innovative Market Analysis also provides graphics and technical analysis components to the Refinitiv product line, which serves professional traders in the world's largest financial institutions.
In the Beginning ...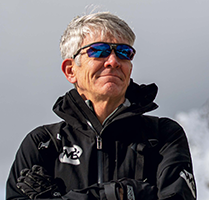 Steve Achelis
Steve Achelis started Equis International in 1982. Heavily involved in investing at the time, Steve realized all of the charts and calculations used for analyzing investments could be done by anyone with a personal computer. From this vision, Equis and the MetaStock® product were born.
MetaStock® was first released in late 1985. In its April 15, 1986 issue, PC Magazine awarded The Technician and MetaStock an Editor's Choice Award, and The Technician was featured on the cover. In response to an increasing demand for a real-time version of MetaStock, MetaStock RT™ was released in July of 1992. Since then, numerous versions of both the end-of-day and real-time versions of MetaStock have been released.
From the beginning, Steve always worked to make sure that what he was creating would have real value for investors. As a result, MetaStock has grown into one of the world's leading developers of investment charting and analysis software. MetaStock now has over 150,000 customers in over 97 countries. MetaStock's products have received numerous awards, including PC Magazine's Editors' Choice Award and the Readers' Choice Award from Stocks & Commodities Magazine for over 20 consecutive years.
Product Excellence Attracts Big Business
In 1996, Equis was acquired by Reuters, the world's largest international multimedia information company. Equis served as the graphics and technical analysis center of excellence for Reuters.
In 2008, Equis was a part of the Thomson Corporation / Reuters Group PLC merger.
Scott Brown and Innovative Market Analysis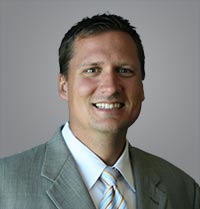 Scott Brown
Innovative Market Analysis, based in Salt Lake City, Utah, was founded in 2013 by Scott Brown. Innovative Market Analysis acquired the MetaStock software line directly from Refinitiv on June 14, 2013. The company is responsible for supporting, developing, and programming the software as well as management of MetaStock customer accounts.
Innovative Market Analysis maintains a solid working relationship with Refinitiv, using Reuters data feeds Refinitiv DataLink and XENITH to power all versions of MetaStock. On the institutional side, Refinitiv clients still use MetaStock Pro for Eikon. These institutional accounts are serviced and supported by Innovative Market Analysis.
Key Facts About MetaStock
Founded in Salt Lake City, Utah in 1982
Acquired by Reuters in 1996
Part of the Thomson Corporation / Reuters Group PLC merger of 2008
Acquired by Innovative Market Analysis in 2013
The average employee has been with the company for at least ten years
MetaStock, the flagship product of the company, has received the Readers' Choice Award from Stocks & Commodities magazine for over two decades
MetaStock provides technical analysis and charting components to Refinitiv products
What's Next for MetaStock